This Saturday, on August 26, Sailing Business League will come back to waters around the pier in Sopot. This time on the start list, you will find six teams, the representatives of various businesses from different parts of Poland. Olivia Business Centre became a new League's partner and it will send its own team, which will consist, for example, of Olympic champion – Mateusz Kusznierewicz.
– Our Olympic Games medallist won't be the pilot of OBC team because the League is assumed amateur and professionals can't be in charge of steering. However, champion's suggestions will be a huge support for the team. Such cases took place also in previous editions when, for example, Zbigniew Gutkowski was a crew member. Teams supported by the best sailors are always front-runners, but it doesn't mean that they have to win. Personally, I am counting on D.A.D / Security Expert team, which will participate in the League for the fourth time in a row. This experience will be for sure helpful – highlights Rafał Sawicki from GSC Yachting, League's organiser.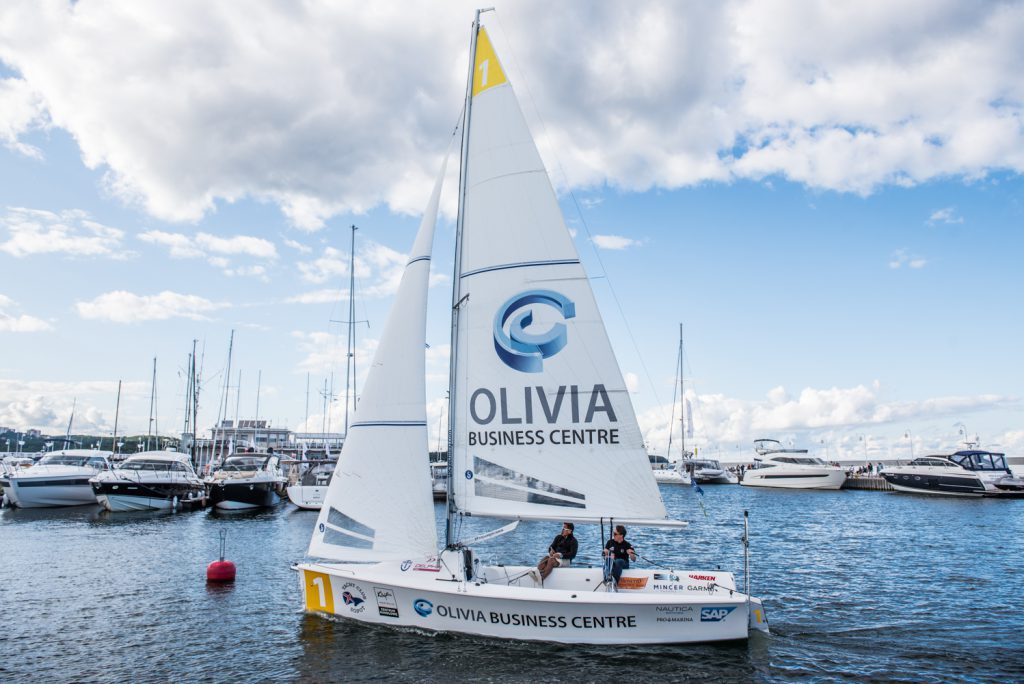 This time, the contest will be carried out within one group, so all four rounds will have the same scoring system. A team, which will gain the biggest number of points after the last round on October 1, will become a champion of Sailing Business League and will receive an impressive transitional trophy. The League will traditionally end with an event which closes sailing season, that is Sopot Wave. At the start we will see, next to above-mentioned Olivia Business Centre and D.A.D / Security Systems, such companies as Atena and Argocard.
Sailing Business League gives the opportunity to participate in a high-class, professional sailing competition between the representatives of various businesses, who are led under the watchful eyes of the best Polish professional sailors. Teams, apart from having a practical opportunity to develop their skills, compete in a spectacular formula of racing next to the pier in Sopot, which is the best place in Poland to support such competition. Every participant can learn how to fight against competitor, trim sails, as well as how to steer a yacht. The project is addressed to business – as a tool to activate workers and create the atmosphere of teamwork or as a method to build relations with clients in an original way. Participants of cyclical sailing competitions sail in the same, professional Delphia 24 OneDesign yachts. Competitions are held every two weeks. Teams consist of 4-6 people – they form company's crews. Time spent on the sea with the atmosphere of real sport competition guarantees a lot of healthy emotions.
Pomeranian Special Economic Zone is the co-organiser of the event. Project's main partners are Olivia Business Centre, Klif Gdynia Shopping Centre, Blue Media, D.A.D. Other partners: Garmin, Promarina, Seaside Resort Sopot, White Marlin Restaurant, Sofitel Grand Sopot, Henkel, Prosseco Mionetto and Żagle Magazine, as well as W Ślizgu! Magazine.
Project's details can be found on www.biznesligazeglarska.pl. Current coverage, photos and video materials from sailing competition can be found on Facebook profile: https://www.facebook.com/gscyachting
YOU ARE MORE THAN WELCOME!