The Olivia Six building located in the Olivia Business Centre, is now home of an organisation supporting entrepreneurs – Regional Pomeranian Chamber of Commerce (RIGP). The new Resident will support the development of economy in Pomerania, being located in a modern office in one of the most ecological buildings in this part of Europe. Welcome on board!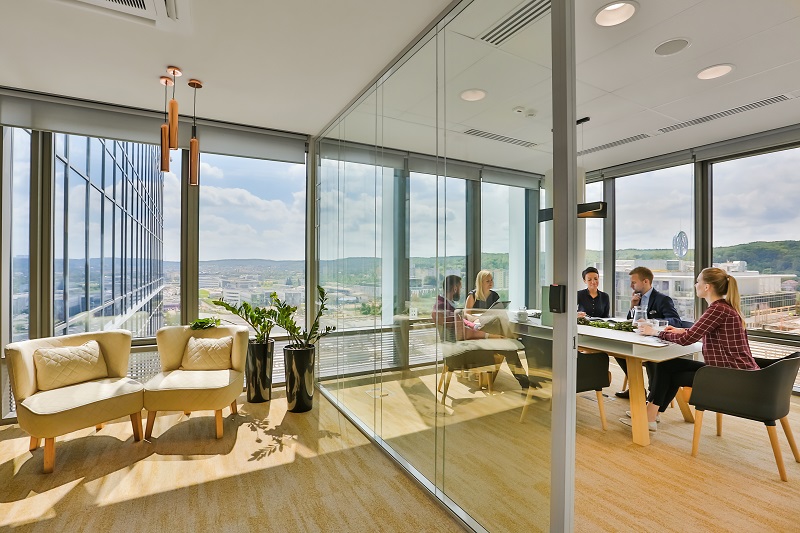 The Regional Pomeranian Chamber of Commerce (RIGP) is a local government economic organisation grouping now over 250 companies of various size, operating in the Provinces of Pomerania, West Pomerania, Warmia-Masuria, Kujawy-Pomerania and Wielkopolska. Its core tasks include representation of economic interests of its members, establishing cooperation and exchange of experiences with domestic and foreign business support organisations, development and dissemination of ethical business principles or providing opinions on the functioning of the economy to competent bodies and organisations.
"Our presence in the Olivia Business Centre is closely related to our business profile. We cooperate directly with enterprises and due to our presence at Olivia CONNECT we have better contact with them than ever before. Often this is not just a telephone call or an e-mail message but meetings at the complex. We live in a symbiosis here – we have direct access to the daily business of companies from Pomerania and thus we are better positioned to respond to their problems. And also we are easier to reach and resort to our assistance", says Magdalena Raczyńska, RIGP Office Manager.
RIGP Office is located on the 13th floor of the Olivia Six building, in the Olivia CONNECT space, designed specifically for institutions supporting business and for NGOs.  The objective of the space was to develop a place in which important social and economic projects integrate and develop as a result of close location of various environments.
"We believe that the presence of RIGP at our Centre inspires for acting and effective cooperation with other Residents. Now RIGP is developing an important project "Pomeranian Export Broker" with its neighbour – Pomerania Development Agency.  RIGP effectively supports the development of regional economy and is certain to generate additional benefits to all our Residents. In the situation, it is of no importance if it represents a global company or just a brand new start-up. At the Olivia Business Centre we create space for development at various stages of their activity", says Agnieszka Zglinicka, Project Manager at the Olivia Business Centre.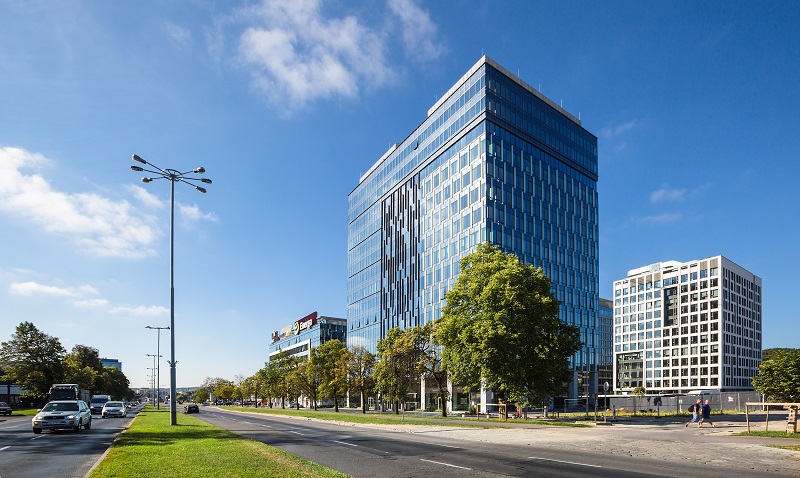 Contact:
Regional Pomeranian Chamber of Commerce
Office Manager – Magdalena Raczyńska
Olivia Business Centre, Olivia Six building
al. Grunwaldzka 472D, 80-309 Gdańsk
tel. +48 58 305 23 25
e-mail: biuro@rigp.pl
_________________________________________
About Olivia Business Centre
There are over 100 companies at the Olivia Business Centre, including for instance: Allianz, Amazon, Bayer, Energa, Epam, Generali, Hays, PwC, Sii, T-Mobile or thyssenkrupp as well as the Pomerania Development Agency. Global corporations have their offices at the Olivia Business Centre; the Centre has also developed an offer for SMEs, NGOs and business environment organisations and start-ups. The Centre has been growing regularly since 2010, adding one building annually. In June 2016 a cornerstone was ceremoniously laid down for the Olivia Star skyscraper.
Everything in one place
One of the core assumptions underlying the idea of the Olivia Business Centre in Gdańsk Oliwa has always been its multi-functional character. The institutions present here offer trainings, support in acquiring funding for development, legal consultation, HR support and much more.
The team of the Centre cares to maintain balance between work and personal life of all the people who work here: in 3 conference centres available here business, educational, cultural and sports events are held regularly.
Catering at the Olivia Business Centre includes 5 various outlets: Starbucks, Gorąco Polecam Nowakowski bakery, Lobster Restaurant (e.g. fresh lobster and shrimps), Koku Sushi and a One Minute store.
We care about health and beauty at the Medicover medical centre with a pharmacy, P. Roccialli beauty salon, CityFit two-storey fitness club, an exclusive tailor Cafardini and an outlet with shoe repair and tailoring services.
Biały Kotek Kindergarten and Thinking Zone Junior High School were established for children.
Accounting and financial services are provided by 4 banks (PKO Bank Polski, Noble Bank, Alior Bank, Idea Bank), Tax Care, Open Finance; there are 2 ATMs.
The services available at the Olivia Business Centre include an Energa Salon (Customer Service Outlet – BOK), Talent Development Centre (branch of the Poviat Labour Office in Gdańsk), notary, dry cleaners, parcel machines, or a car wash with an option to leave the car in the parking lot and keys at a reception of any building.