EuropaProperty CEE Investment Awards handed out. Olivia Prime of the Olivia Business Centre in Gdańsk wins the main prize of the EuropaProperty CEE Investment Awards in the "Office Project" category.
The eighth annual gala of the EuropaProperty CEE Investment Awards gathered in Warsaw Central and Eastern Europe's leaders in the real estate investment industry. The most important event
 in the region is dedicated to top investments and sustainable development opportunities.
Olivia Prime was designed in the spirit of biophilic design. This novelty means that the building is friendly to employees, and the architectural and functional solutions used in it are conducive to ensuring a balance between the moments of intense work during the day and moments of rest and relaxation that are so important to us. On each floor there are "green" loggias, terraces and external galleries. Olivia Prime also provides five additional terraces on the roofs of two cores of the building. Terraces and galleries have various functions: some are dedicated to relaxation, on warm days the largest one will serve the guests of the spacious restaurant on the first floor, and the highest is a viewing terrace. The design of the building is based on natural materials and vegetation; vegetation is also planned on parts of the façade. An additional patio, a green square with landscape architecture, cafes and restaurants will be built next to the building.
– Olivia Prime is the first building in Poland with terraces, loggias and galleries available to tenants and their guests. Everything is to serve one purpose: rising the employee satisfaction. Facilities for tenants will also include a spacious restaurant with an area of ​​approximately 1200 sq m, with a large terrace where meals can also be served – explains Maciej Kotarski, rental director at the Olivia Business Centre.
Prime's designers took care of the thermal comfort of its users. It is provided, among other things, by the use of a modern triple-glazed façade, which significantly reduces the impact of external conditions on the temperature in offices, minimising the need to cool rooms in the summer and heat them in the winter. This translates into convenience of use and, at the same time, reducing energy demand, and hence, reducing operation costs. Opening windows are a matter of course in Olivia.
What's more, Olivia Prime is a two-core building. Prime A, commissioned for use in August, will be combined by means of a green connector with the currently erected Prime B office building. Investors will be provided with an office space reaching nearly 4,000 sq m on one floor.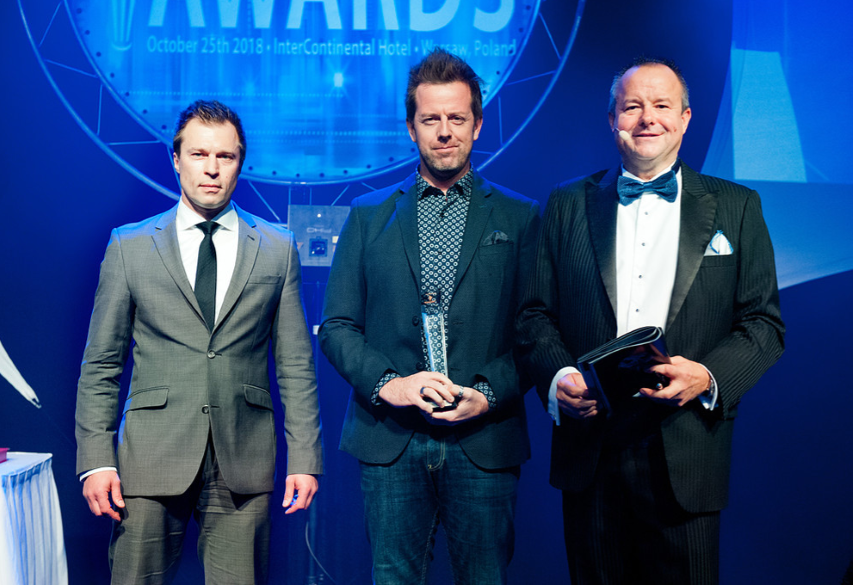 fot. EuropaProperty CEE
About Olivia Prime:
Height: 55 meters
Number of storeys above ground: 15
Number of underground storeys / car parks: 3
Space for rent in core A: 29,400 m2
Space of a storey of core A: 2000 m2
Architect: ARCHITECTS OFFICE  BJK ARCHITEKCI
The CEE Investment Awards have been awarded to projects of the highest standards and quality criteria. They went to the personalities and companies that had the best results in the past year.
The winning building of the Olivia Business Centre in Gdańsk, Olivia Prime, was among the prestigious investments nominated for the EuropaProperty CEE Investment Awards in the "Office Project" category.
Olivia Prime – Olivia Business Centre
AFI Karlin – AFI Development
AFI Vokovice – AFI Development
.big – Ghelamco
Centrum Praskie Koneser – Liebrecht & wooD/BBI Development
Diamentum Office Wrocław – Cavatina
Equator IV – Karimpol
GTC White House – GTC
Nowogrodzka Square – Yareal
Ogrodowa Office – Warimpex
Promenade Gardens – Horizon Development
Retro Office House – LC Corp
Sagittarius Business House – Echo Investment
Talan Towers – Astana Property Management
Unirii View – Weerts Group
West Link – Echo Investment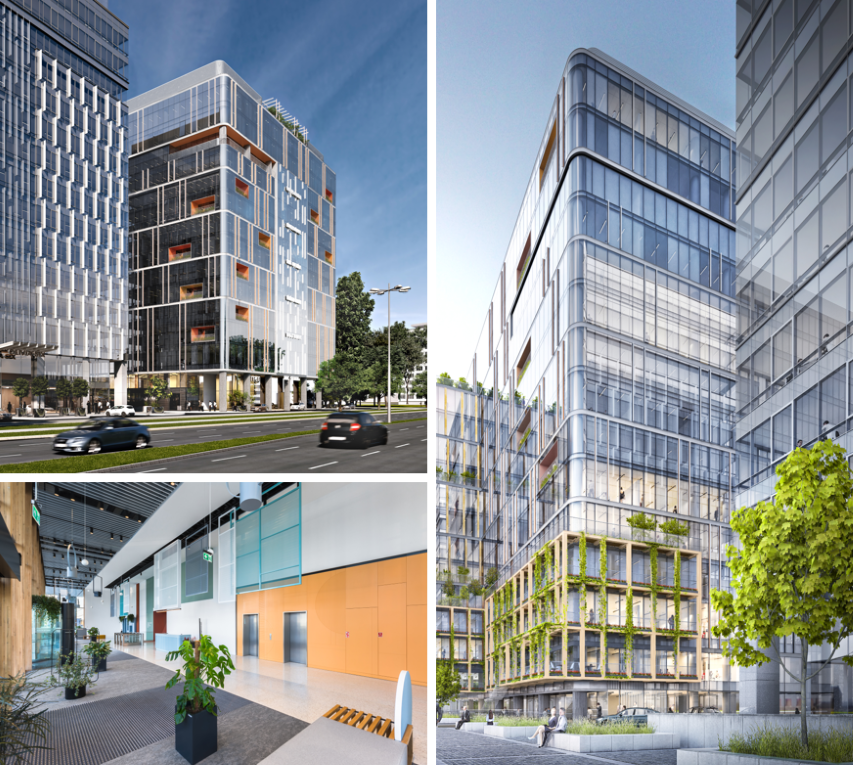 Olivia Business Centre – one of the most interesting business hubs in Poland, located in the geographical centre of the Tri-City, in close proximity to the university campus. OBC has been growing dynamically since 2010. Over 500 top companies have their address here, including Alior Bank, Allianz, Amazon, Arrow Electronics, Bayer, Energa, Noble Bank, PKO BP, PwC, Ricoh, Sii or ThyssenKrupp. Olivia provides residents with optimal conditions for functioning and development. Understanding that different factors determine the success of an enterprise, it offers them – in addition to the highest quality office spaces – access to specialized HR, IT and financial companies, companies providing consultancy, legal or marketing services, present at the centre. Tenants have also access to, i.a., 3 conference centres, medical centre with a pharmacy, CityFit fitness studio, junior high school, kindergarten, nursery, beauty salon, notary public and electric car charging station. Olivia actively supports the local community and implements numerous projects for the development and integration of the employees of the complex. Business, educational, cultural and sports events are regularly held here. There are over 600 of them annually.