On January 13, 2017 at 6 pm, a special meeting with Marek Kamiński – Polish polar explorer, traveller and entrepreneur – will be held in O4 co-working space. In 2015, Marek Kamiński covered 4000 kilometres in 100 days on a legendary Camino pilgrimage route called St. James's Path. Kamiński calls this pilgrimage "a journey inside yourself" and "the most important expedition in life". During the meeting we will have a chance to find out why.
Although Kamiński reached two poles, the expedition to the third pole turned out to be the most difficult one. Where is the third pole? In our heads. At the meeting Marek Kamiński's book entitled "Trzeci biegun" (Third pole) will be presented as well. The meeting will be conducted by Monika Bogdanowicz.
Traveller, polar explorer and entrepreneur. The first and the only man in the world who reached two Earth poles within one year. He took part in expeditions to Antarctica and Greenland. He travelled across the Atlantic Ocean two times by yacht, walked through the Gibson Desert and in 2004 he reached two poles together with a disabled boy – Jasiek Mela.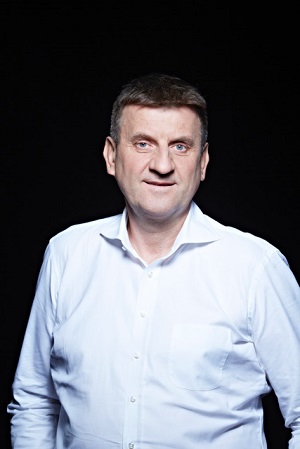 He is an expert in the area of motivation and leadership. He is the founder of the Marek Kamiński Institute – a training company – and the owner of Invena S.A. – a leading company in the heating and sanitary industry. In 1996 he established the Marek Kamiński Foundation, which deals with implementing big social projects addressed to chosen groups of people in need, with particular focus on disabled people. The Foundation organises European Camps of Pole Conquerors for sick, disabled children, or children in difficult life situation.
Marek Kamiński is a winner of numerous awards: for his outstanding contribution to Poland's promotion worldwide. For example, he was awarded with the Knight's Cross of the Order of Polonia Restituta.
Marek Kamiński is the author of many books. Currently, he is developing his authorial method (called Metoda Biegun) based on self-development, which teaches how to reach goals. He implemented this programme during his expedition to Santiago de Compostela.
Everyone is warmly welcome! Admission is free. You can register here: events@oliviacentre.com
Partners of the event: