On Tuesday, March 21, at 6 p.m. an open meetup focusing on cloud and devops will take place in Coworking O4. During the conference you will find out how Microsoft Azure, Amazon AI Services and Docker work and how they can be used in practice. InfoShare Academy is the organiser of the event.
After the lectures the organisers invite to pizza, drinks and the exchange of experiences. 
Speakers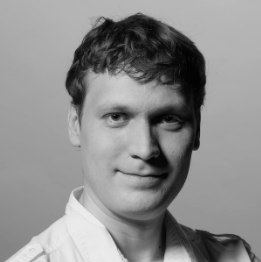 KAMIL BRZEZIŃSKI
Microsoft
Cloud Solution Architect in Microsoft. He has been working with new technologies for two decades. He is a leader, software developer, product owner and Internet author. In the past, he was the creator of many teams, which successfully built and implemented many best Polish mobile applications, including Gadu-Gadu messenger, shopping applications, such as Allegro, Ceneo and OLX, as well as many news applications, such as Gazeta.pl LIVE and Sport.pl LIVE. For the last several years he has been working in different market sectors in such companies as Alcatel-Lucent, Agora, Edipresse, Grupa Allegro, Motorola and T-Mobile, where he was involved in telecommunications, e-commerce, community and media projects. He is a graduate of the Faculty of Electronics and Telecommunications at Bydgoszcz University of Technology and Agriculture.
MICHAŁ FURMANKIEWICZ
Microsoft
Currently, he is working for Microsoft as Cloud Solutions Architect with the biggest clients in financial sector. For the last 9 years he was working as a productivity consultant and then as a financial sector architect and he was working with such clients as ING Bank, Millennium Bank, PKO BP and mBank. In his career he has also been responsible for one of the biggest private cloud projects in Central and Eastern Europe. Michał is passionate about new technologies and the way they are used in business. A cloud is perceived as a tool, which can help in a company's transformation. In his free time, he willingly shares his knowledge and gives lectures at conferences and group meetings. He also runs a blog. Recently, he has been seeking a solution to the problem of dying bees.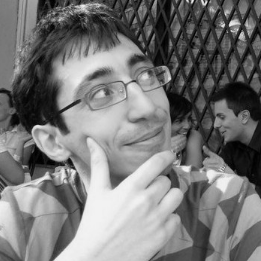 DOMENICO CUCITI
Amazon Development Center Poland
Domenico is one of the software engineers building cloud services in the Amazon Development Center Poland. His team is behind Amazon Polly, the new AWS Text-to-Speech service, the same technology that gives the voice to Alexa, Amazon's virtual assistant. Graduated in Computer Graphics and Virtual Reality at the University of Aalborg (Denmark), Domenico worked on services for audio/video stream processing in Italy before moving to Gdańsk and working for Amazon.
MACIEJ KRAJEWSKI
infoShare Academy
Propagator of the management by objectives approach. He is eloquent and likes working with his and group's energy. He has many years of experience in managing development teams. He has cut his teeth on implementing IT in classic methodologies (PMP certification and PRINCE2) and agilely implemented (LeSS). For 7 years, he was managing one of the company's main products from a technological standpoint and was supporting a team as a devops and then as a technical director. He is a docker fanboy 🙂 Currently, he is a managing director in Yameo Sp. z o.o. He carries the torch of education and shares good practices with young people as a coach in infoShare Academy. After hours — an Ironman wannabe…
Entry is free, registration is required