September is the time, when we come back from holidays to a wide range of regular meetings and conferences in Olivia Business Centre's main conference room in Olivia Sky Club. One of very important thematic scopes, which are always present in this place's programme, which is, in principle, the space of integration and inspiration, is the area of subjects connected with managing human and social capital, as well as intensive exploration of opportunities to develop talents by companies.
On September 11 from 8:30 am to 12:00 pm in Olivia Sky Club (Olivia Tower, 12th floor), there will be held "HR Trends 2017. Change of the rules in the digital era" business breakfast, to which we would like to invite you, by presenting the interview with its organiser, Joanna Bojarska-Buchcic.
The event's main theme will be the presentation of "HR Trends 2017. Change of the rules in the digital era" report. It is one of the most wide-ranging research projects conducted by Deloitte concerning talents, leadership and challenges, which HR departments are facing in the era of the technological revolution.
Monika Bogdanowicz (Olivia Business Centre Communication): Ms Joanna, the next meeting organised by American Chamber of Commerce Poland in Olivia Business Centre will be devoted to strategic human capital management under the title "Strategic HR". What is the idea of such meetings and who are they organised for? 
Joanna Bojarska-Buchcic (Managing Partner HR SOLUTIONS GROUP, Regional Director in American Chamber of Commerce Poland): When I took the position (ed. Regional Director) in AmCham this April, I realised that the issues connected with strategic human capital management, which I have been dealing with for 18 years, are of such importance in the current reality of modern technologies and rapidly changing labour market, that I decided to create, within chamber's framework, a cycle of meetings called "Strategic HR". The meetings take place once a month and are addressed to HR departments and management boards.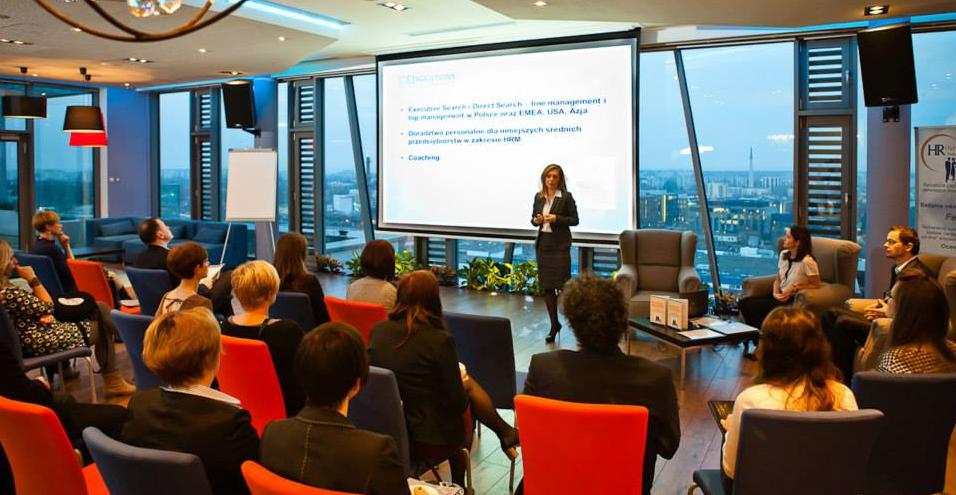 Their aim is to deliver knowledge on modern human resources management and exchange experiences between participants, as well as to present modern solutions and global trends within the scope of HR.
I hope that the programme prepared by me and partner companies for this autumn will be interesting for the participants and will deliver knowledge and experiences from the scope of, for example, strategic management of remuneration, creating environment and workers' involvement, as well as using modern tools and technologies.
On August 30 in Hilton Hotel in Gdańsk, there took place the meeting of Human Resource Directors from key Tricity companies, during which we debated on challenges facing modern HR departments and our, as a Chamber's, opportunities to support such actions by delivering interesting knowledge and platform to exchange experiences. 
It confirmed my beliefs that such a need really exists and I would like, representing the Chamber in this region, to support this need.
Our members are global American companies, which, among the first ones in the world, are experiencing changes in various management areas caused by global digitalisation. It is also important because such trends in organisations intensely penetrate our Polish market, what really affects competing companies, which are somewhat forced to introduce changes in their organisations.
MB: During the planned meeting Deloitte will present "HR Trends 2017. Change of the rules in the digital era" report. Why and in what way is this report important for Tricity business?
JB-B.: Deloitte has been preparing reports concerning global HR trends for many years. "HR Trends 2017. Change of the rules in the digital era" report is the biggest study in the scope of human capital conducted by Deloitte. The study covered a group of 10000 workers from 140 countries. The report presents huge changes, which occur in the world of business and which are dictated by the intensive global development of technology and digitalisation. In reality, it means the change of rules concerning conducting business and managing it, as well as new role of HR. HR is facing big challenges of creating multicultural and multigenerational teams, members of which have very different needs connected with functioning both in business environment and in a company itself. To this we can add technological change, for which not all generations of workers are ready. The report presents global trends in HR and our Polish reality.
The change of leaders' way of thinking leads up to creating organisations of the future both when it comes to working environment, opportunities to develop career and recruit new talents in a difficult and competitive labour market. This regards also the implementation of modern technologies, which optimise work and improve effectiveness and consequently productivity.
I have invited Deloitte to present the report because it has essential strategic value for people who manage human resources in organisations.
The report shows what companies from Tricity market will have to face in the coming future. If you know the trends, you can prepare this change in a right way and implement it in an organisation.
It was very important to me to present the report in our Tricity market because I think that it is the people that create companies. Being competitive in such a demanding market requires implementing actions in the scope of building workers' involvement, getting to know and meeting their professional needs.
MB: In what way, according to your experience, can analyses and recommendations of development in the area of HR for companies with different potential be helpful in developing strategies for actions and building organisations of future?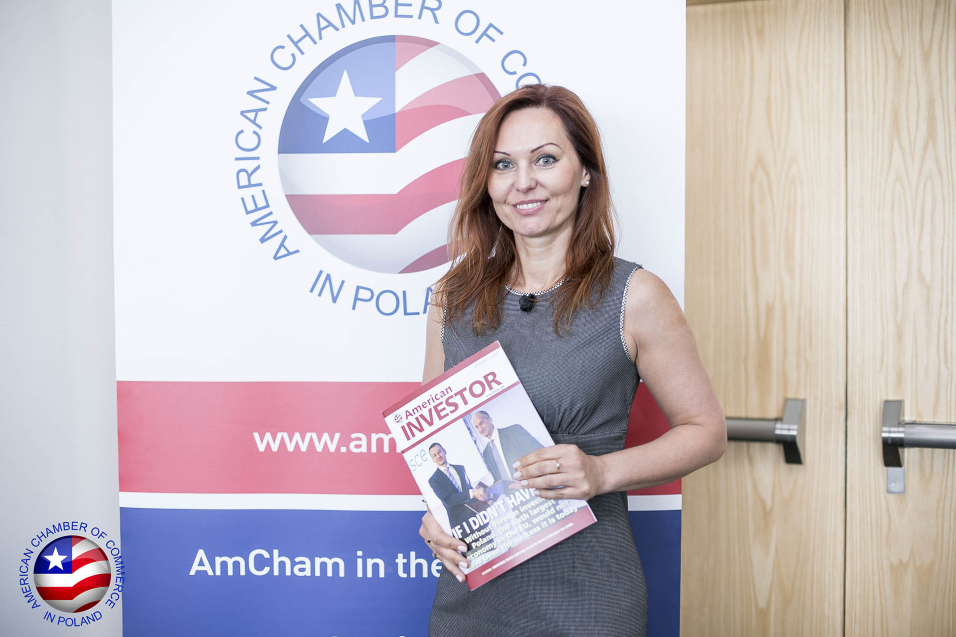 JB-B.: I think that reports from markets are very helpful in developing the strategies of HR management in companies. Due to their reliability they provide information directly to leaders, managers and workers. We get to know their views and opinions on different subjects, as well as their needs.
Today's well-managed and effective organisation means satisfied and motivated workers, as well as well-selected tools and technologies, which optimise and support work instead of inhibiting it. Companies have to change their way of thinking and perceiving workers in an organisation. It is connected with the change of mentality and rules of managing people. Multigenerational teams mean different needs and ways of managing. It requires time and work of HR departments in creating effective teams, which will be working in an organisation and will create it in the long-term perspective.
Taking into account some aspects while creating HR strategies, such as the policy of talent acquisition, it is essential to have knowledge about what kind of work and in which environment is expected by talents. Such knowledge can be derived from analyses and reports.
I think that market data and trends are crucial nowadays while formulating company's HR strategy.
MB.: Thank you very much for the interview!
JB-B.: Thank you. I would like to invite to the meetings from "Strategic HR" and "HR Trends 2017. Change of the rules in the digital era" cycle.
Registration and information on the meeting: http://www.oliviacentre.com/events/event/trendy-hr-2017-zmiana-zasad-w-erze-cyfryzacji/
More:
2017 Global Human Capital Trends 
—
Joanna Bojarska-Buchcic – Managing Partner HR SOLUTIONS GROUP and HR SOLUTIONS USA, Regional Director in American Chamber of Commerce Poland, prior position: Senior Consultant who creates the structures of Irish company Sigmar Group in Poland and manages company's branch in Gdańsk. She has 18 years of professional experience in the scope of Human Resources Management, especially in recruiting staff for specialist, managerial and top-managerial positions, as well as in developing recruitment startups and creating teams. She has also 4 years of experience in work connected with area of staff management in German, international concern Dyckerhoff Group in the construction sector. She graduated from Leon Koźmiński Academy of Entrepreneurship and Management in Warsaw, specialisation: Human Resources Management, MBA's specialisation: Human Resources Management.