The American EPAM Systems corporation is growing dynamically at the Olivia Business Centre. The company, present in Olivia since 2014, has signed another lease agreement for office space in the Gdańsk business centre. It will take over 10,000 sq. m., including almost 8,000 sq. m. in the newly constructed Olivia Prime.
EPAM Systems – a global tycoon in the IT industry and the largest provider of services in the field of creating modern software in Central and Eastern Europe – decided to extend the lease agreement for offices in the Olivia Four building and sign a new lease contract for office space – this time at Olivia Prime.
– At EPAM Systems, we believe that technology defines success. We employ specialists who every day are looking for IT solutions that change business. We've been in Gdansk for 4 years. The dynamics of our company's development in this city is impressive. We are constantly employing new people. They are mainly engineers, programmers, business analysts, team leaders. Hence the need for a larger area. We are very happy that Olivia is able to meet our requirements in this scope. We believe that Prime will fit perfectly into the pace of changes taking place at EPAM Systems – says Michał Krzepkowski, Senior Administrative Manager.
Olivia Prime is a unit of two interconnected buildings. The first part of the office building – unit A with an area of 35,000 sq. m. will be put into use later this year. Olivia Prime B (unit B) with an area of 25,000 sq. m., a year later. As a result of the connection, almost 4,000 sq. m. will be available for tenants on one floor.
What distinguishes Olivia Prime are loggias located on each floor, allowing you to go outside without leaving the office, and large terraces for employees on the roofs that will be filled with greenery. It will be the first such building in Poland. Everything is to serve one purpose: ensuring the highest satisfaction of employees. This is to be achieved through the idea of close contact with nature, living plants and natural materials that guided us in the design of the building. – says Maciej Kotarski, Director of the Lease Department at the Olivia Business Centre – A canteen with an area of over 700 sq.m., available from the inside and outside of the building, with a spacious terrace on the 1st floor will be available for convenience of employees – adds Maciej Kotarski.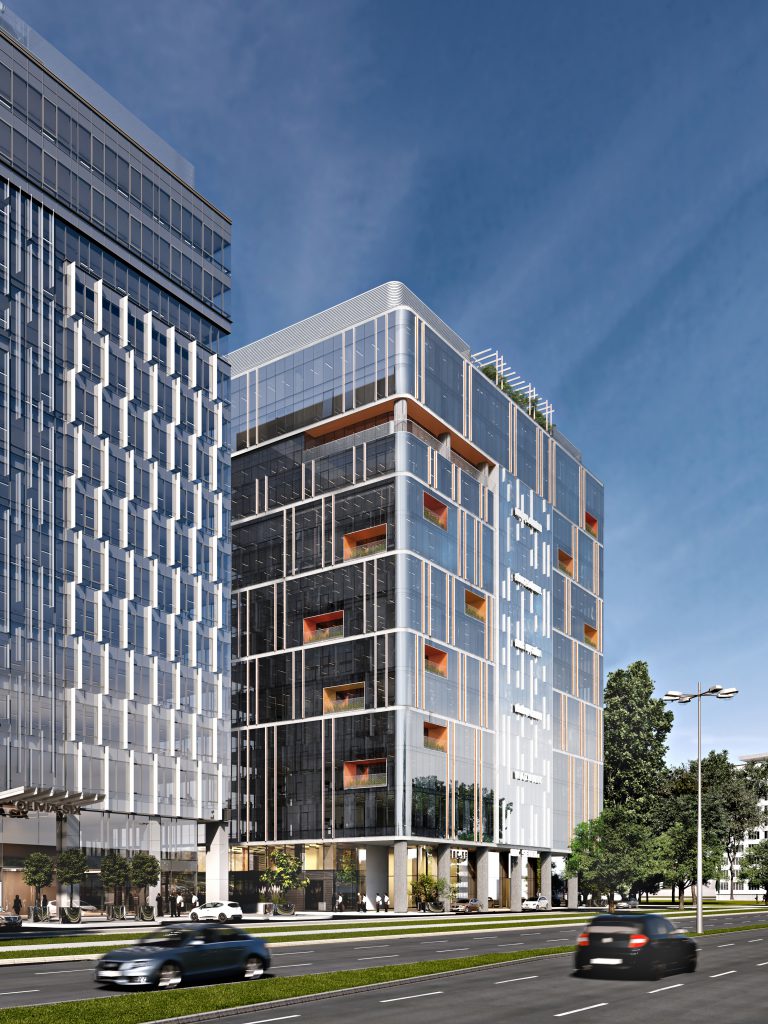 Olivia is also a great place for fast growing companies. – Due to the large scale of the project, Olivia allows tenants a seamless expansion, both within one building and the entire centre. A great example is the dynamically growing EPAM Systems. The company first occupied two floors at Olivia Four, now it is opening a new two-storey office at Olivia Prime. EPAM Systems will then develop on parallel floors in unit B of the same building – says Jakub Jastrzębski, Senior Associate at the Olivia Business Centre.
According to the developer's assumptions, the Olivia Business Centre is much more than just buildings. The company strives to integrate and activate tenants in a non-standard way and to make their presence at Olivia more attractive. Of course, it makes use of the advantages of an attractive location.
The Olivia Business Centre is much more than buildings – there are many facilities, and the developer constantly creates new ones to integrate and activate tenants in a non-standard way – also through sports, including through sailing. – One of the integration elements promoted at Olivia is yachting. Along with the office space, we have made a racing yacht available to EPAM Systems as part of the Sailing League Business, in which of course also Olivia Business Centre crew takes part – adds Maciej Kotarski, Director of the Lease Department at the Olivia Business Centre. – Sailing together integrates teams and fantastically builds the employer's brand. We race on identical Delphia 24 units – it's a demanding yacht, and we compete with each other fiercely, but always with fair play. Many people from EPAM Systems, from various cities and even countries where Epam branches are located, have declared themselves willing to race.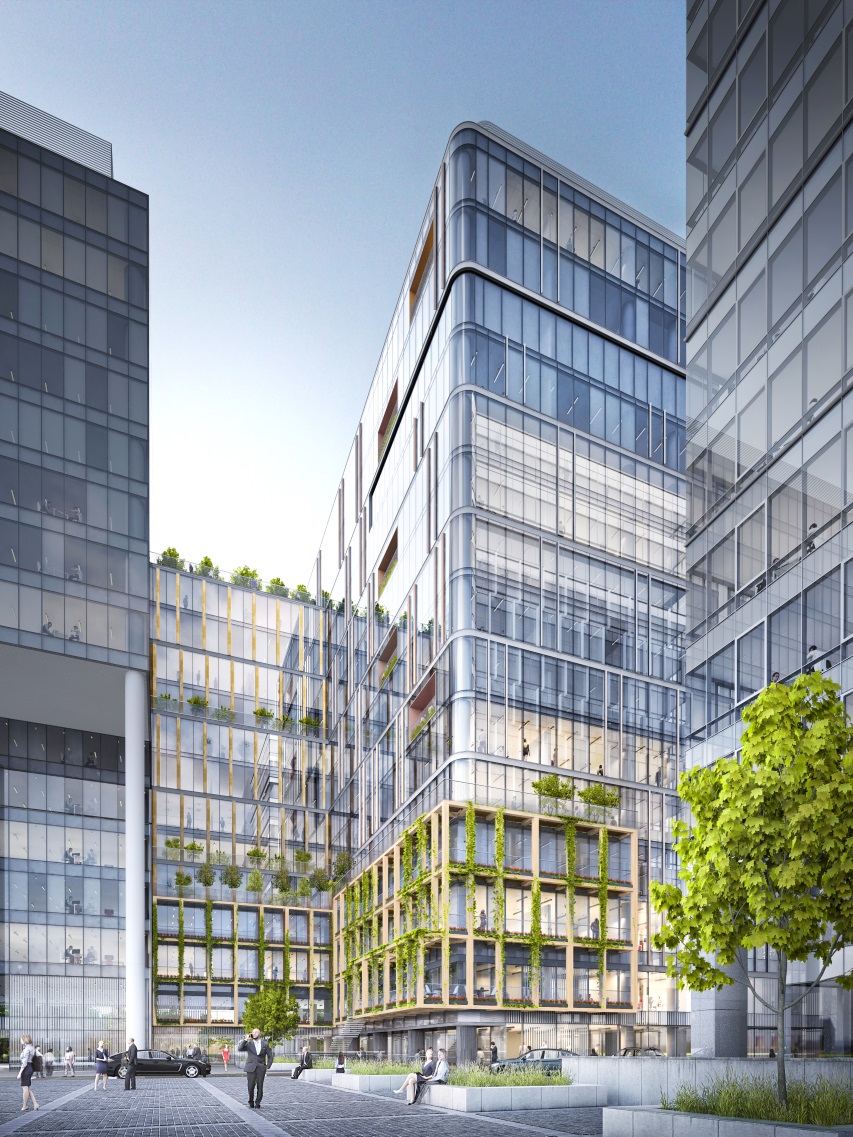 About the Olivia Business Centre
The Olivia Business Centre, the largest business centre in Poland. Olivia, located in the geographical centre of the Tricity, in close proximity to the university campus, has been developing dynamically since 2010. Over 500 global and national companies have their address here, including Alior Bank, Allianz, Amazon, Arrow Electronics, Bayer, Energa, Noble Bank, PKO BP, PwC, Ricoh, Sii, ThyssenKrupp. Olivia provides residents with optimal conditions for functioning and development. Understanding that the success of an enterprise is determined not only by infrastructure, but also knowledge, communication, and employee satisfaction, it offers them – in addition to the highest quality office spaces – access to specialized HR, IT and financial companies, companies providing consultancy, legal or marketing services, present at the centre. Tenants have also access to, i.a., 3 conference centres, medical centre with a pharmacy, CityFit fitness studio, junior high school, kindergarten, nursery, beauty salon, notary public and electric car charging station. Olivia actively supports the local community and implements numerous projects for the development and integration of the employees of the complex. Business, educational, cultural and sports events are regularly held here. Annually there are over 500 of them.