The time and ease of commuting to work is the most important aspect of employees' satisfaction with their place of work. The Olivia Business Centre has been investing in facilitating access to its office buildings in the business district of Gdańsk Oliwa. Additionally, infrastructure for cyclists and carsharing services are being developed. Since 16 August the Olivia Business Centre can be reached from al. Grunwaldzka over a new junction.
It's good to live in Gdańsk Oliwa
Oliwa is one of the most important districts of the Tricity for the development of the metropolis. The Gdańsk University Campus, shopping centres and lots of newly built apartments. The district is also well communicated. One can reach Oliwa using SKM (Fast City Train, which is Tricity's overgrund metro), PKM (Pomeranian Metropolitan Train), tram, bus. Is you use a car you will use the Tricity's main highway: Grunwaldzka Avenue.
– "Living in the city centre has many advantages. The location is specifically popular among young people who are interested in easy commuting not only to work but also in easy access e.g. to cinemas and shopping centres. Last year the prices of apartments in Oliwa grew by about 2.5%. We anticipate the upward trend to continue in the years to come, primarily due to the proximity of the developing office centres and the Gdańsk University Campus. Apartments in the area are often bought for investment purposes that is for rental. This has been noticed by various developers who have been building thousands of apartments in Oliwa and the adjacent districts," says Krzysztof Płachta, property appraiser.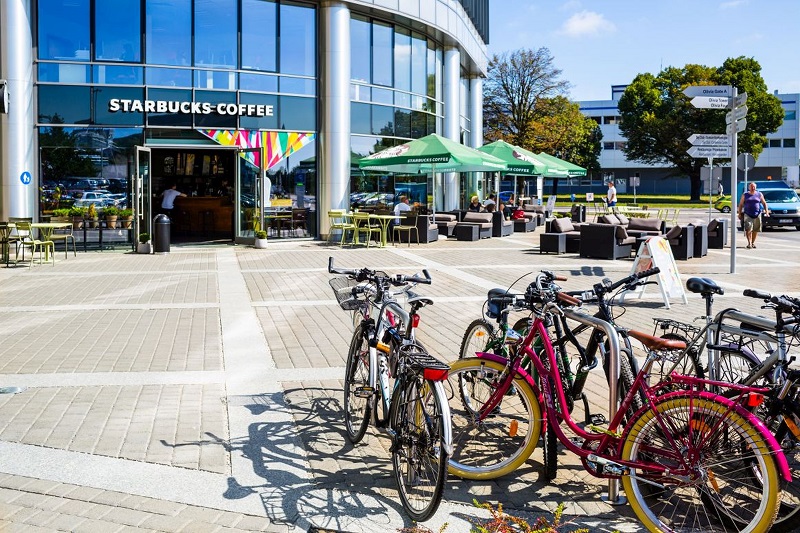 The site where the Olivia Business Centre is located is the best communicated site in Oliwa. Comfortable access is one of the reasons why the famous Hala Olivia is there. As can be found in a report made for the British Council for Offices (BCO) by the international consulting company Savills, the commuting time to the place of work does have impact on employees' satisfaction with their work. Over 50% of the questioned people, of which 65% are people aged 25-34, referred to the city centre as the best place to work.
Two or four wheels? Ecological access to work
Working in the centre has the advantage of a short commuting time to the offices which according to the report for BCO proved to be the most important aspect for as many as 86% of the respondents. Thus, bicycle has become an increasingly popular mode of transportation. Bicycles are used by more and more from a few hundred thousand people who live in Oliwa and nearby districts of Wrzeszcz, Zaspa, Przymorze, Jelitkowo or Morena.
"The possibility to come to work by bike is very comfortable. Travelling by bike means better health, money savings and usually time savings. At our centre, cyclists have access to the impressive infrastructure that keeps being developed. At the Olivia Business Centre there are almost 500 parking spaces for bicycles and 5 change rooms with showers. We have been regularly increasing the number of cabinets and bicycle stands in underground garages. Persons who choose two wheels instead of four are in for surprises, such as fresh apples in the change room. This is not the end, we plan further actions", says Wojciech Walania, President of the Management Board of Olivia Serwis, the company responsible for managing the Olivia Business Centre.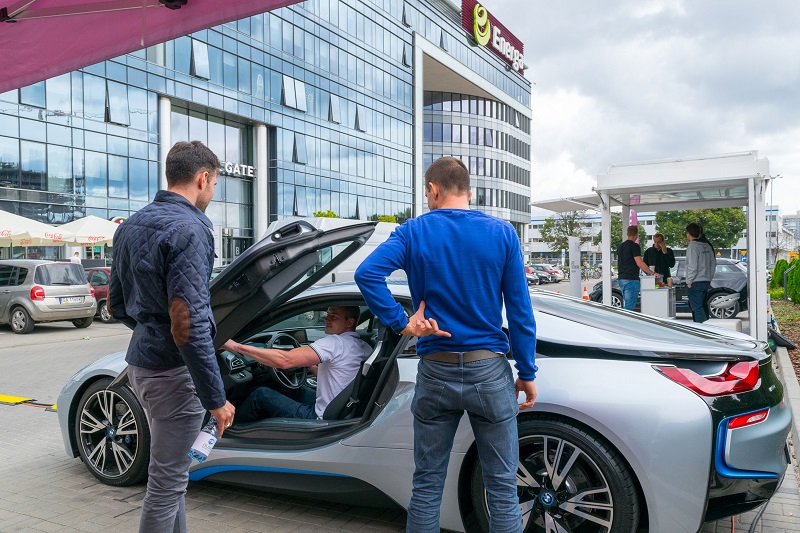 On the other hand we have carsharing which is a short-term rental of passenger cars. This is an attractive solution for those who drive only occasionally. The carsharing service at the centre will be managed by Enspirion sp. z o.o. (ENERGA Group) jointly with the Olivia Business Centre. The available cars will be ecological electric vehicles. In August 2016 there were two-day generally accessible trial rides. The service is to be launched this year. What is more, in Olivia Business Centre there is one of a few electric cars charging points in Tricity.
Shorter travel to the Olivia Business Centre
In August 2016, a new junction in aleja Grunwaldzka was commissioned. Two lanes go directly towards Sopot and Gdynia.
"This is another investment by the Olivia Business Centre in expanding the local infrastructure. In December 2014 we built a u-turn lane in al. Grunwaldzka in the direction of Wrzeszcz which much improved communication in Oliwa by improving the flow of traffic at the junction with ul. Derdowskiego. We want the traffic in the neighbourhood of the Olivia Business Centre to be efficient and safe. The new junction will shorten the commuting time to and from the centre",  adds Wojciech Walania.
_____________________________________
About Olivia Business Centre
There are over 110 companies at the Olivia Business Centre, including for instance: Allianz, Alior Bank, Amazon, Bayer, Energa, Epam, Generali, Hays, Medicover, Noble Bank, PKO Bank Polski, PwC, Sii, T-Mobile or thyssenkrupp, as well as the Pomerania Development Agency. The Olivia Business Centre has also developed an offer for small and medium enterprises, NGOs and start-ups. The centre has been growing regularly since 2010, adding one building annually. In June 2016 a corner stone was laid ceremoniously for a high-rise building Olivia Star.
All in one place
One of the core assumptions underlying the idea of the Olivia Business Centre in Gdańsk Oliwa has always been its multi-functional character. The Olivia Business Centre team has been endeavouring to assure balance between work and private life for all people working in the centre; there are regular business, educational, cultural and sports events.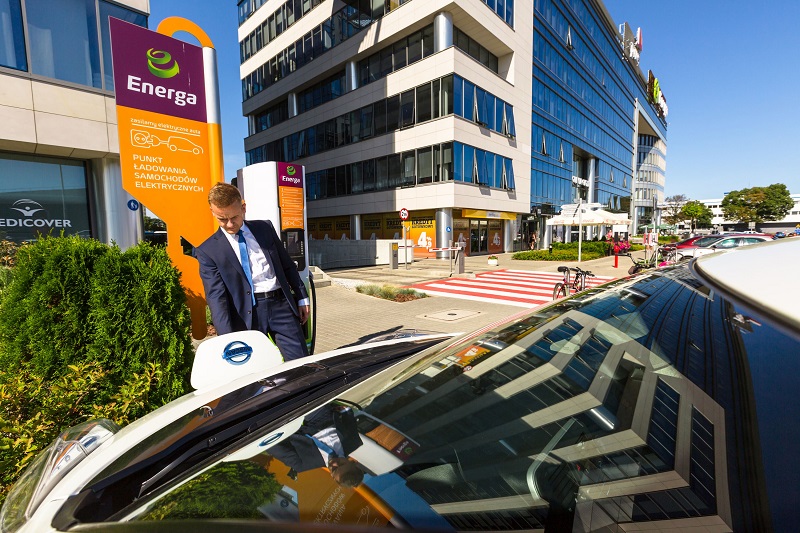 All in one place
One of the most important things about Olivia Business Centre from the very beginning has been multifunctionality. Business, educational, cultural and sports events take place regularly there.
Gastronomy in Olivia Business Centre are Starbucks, a bakery, Lobster Restaurant (with fresh lobsters and shrimps), Koku Sushi, Five Restaurant i One Minute shop.
Health and beauty services are medical centre with pharmacy Medicover, beauty saloon P. Roccialli, two-storey fitness club CityFit and exclusive tailor Cafardini.
Children are being taken care of in White Kitten kindergarten and Thinking Zone secondary school.
Financial and tax services include 4 banks (PKO Bank Polski, Noble Bank, Alior Bank, Idea Bank), Tax Care, Open Finance and two ATM's.
What is more, in Olivia Business Centre one can find Talent Development Centre, Energa retail shop, a notary, HR companies, a laundry, even a car wash and many more.