On 14 September, the patio of the Olivia Centre was transformed into a festival space, filled with the play of lights, captivating music and good fun. Party It turned out to be a real hit, also attracting residents of the district and visitors from outside. No wonder, because the theme of Thursday's event was the iconic 90s, the era of flannel, grunge and tamagotchi.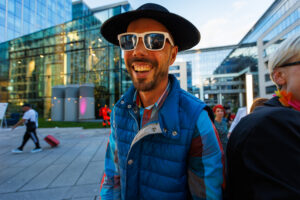 Sentimental rhythms of the 90s
Michael Jackson, Madonna, Britney Spears or the Backstreet Boys. Remember? So do we! There's no better way to revisit the spirit of the 90s than with a musical journey through time. At first, the atmosphere was started by DJ Kriss van Klocek, then he was replaced by DJ Szpula, known for warming up the dance floors of Sopot and the shipyard.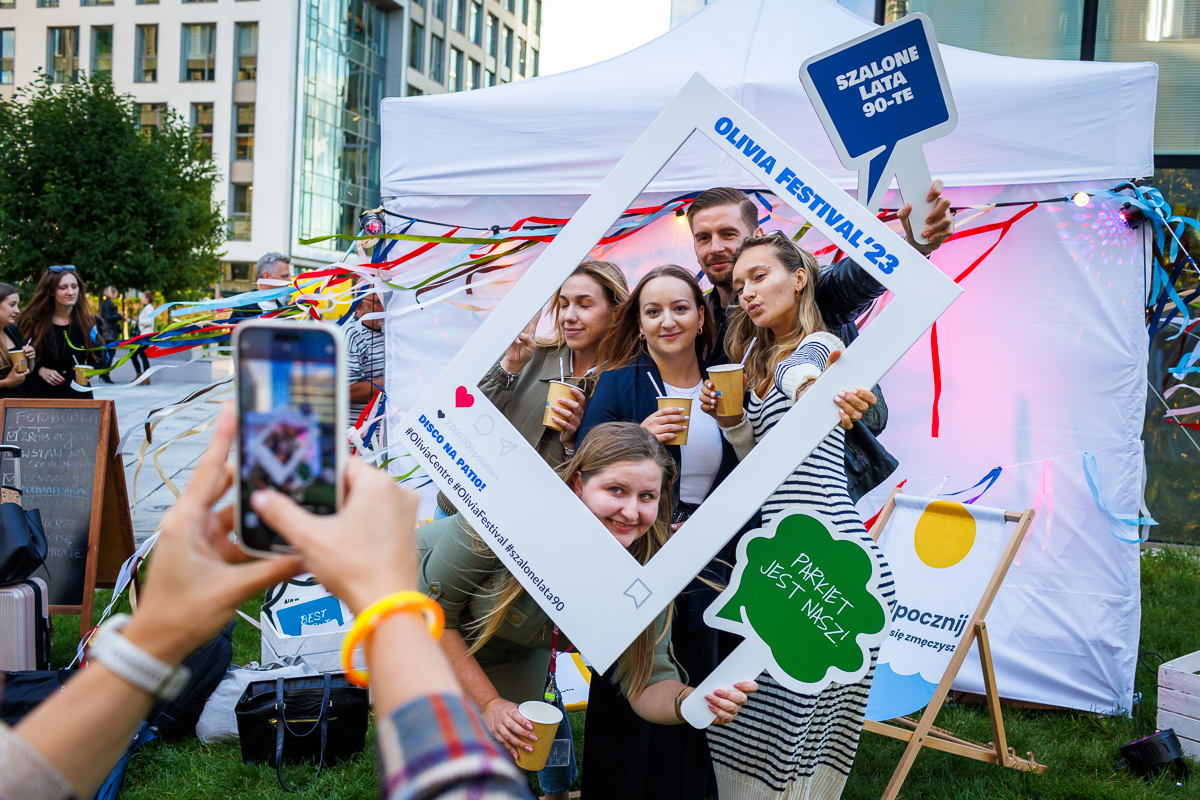 Chill & Fun Zone
When you weren't dancing, you could take a breather in the Chill & Fun zone. The Eventownia team from O4 coworking was responsible for this oasis of relaxation. Here, everyone could rest for a while and recharge their batteries in stylish and relaxing conditions.
Fun & Games
Our Residents did not disappoint either! Just Join It organized a game of throwing rubber duckies into a bucket, which, despite its simplicity, turned out to be very addictive! CityFit conducted sports competitions and body measurements, encouraging people to be active and live a healthy lifestyle that is always up-to-date, regardless of the era!
Food Trucks & Bubbles
There was also a food court with food trucks, where everyone could find something for themselves. Refreshing drinks awaited those who were thirsty after the dancing festivities, which additionally emphasized the unique atmosphere of the event.
We would like to thank all the participants. See you at the next editions!