We invite you on September 14th to Olivia Festival'23 in the style of the 90s. It's the third time we've had fun together, but it's the first time we've ended the summer to the rhythm of disco on Olivia's patio! There will be fantastic weather, there will be something to eat, there will be fun "from those years", there will be a chill zone in a good atmosphere and there will be a perfect beat in the Disco Zone. We also anticipate competitions, surprises, prizes and dance madness. As POP & DISCO won the Residents' vote for music from the 90s, which is to accompany you during the Olivia Festival, there will be hits by the Backstreet Boys, Madonna, Michael Jackson, Shakira, Scooter, Spice Girls and Britney Spears… The biggest of them in the Disco Zone will play for you:


DJ Szpula

, who rules the clubs in Sopot and in Gdańsk's 100cznia!
DJ Kriss Van Klocek, who rocks parties on the peninsula and can rock even rugby fans, only his Rugby Club Lechia Gdańsk invites you to stadium events so that everyone can stamp their feet.
You will take a breather after dancing, madness and frolics in the Chill Zone. In the Food Zone , there will be food trucks that you love. There will also be a prosecco van. In the Fun Zone , our guests will be able to enjoy attractions and games, including Just Join IT, Santander, Nowy Styl, Starbucks and CityFit. Oh, and there will also be a photo booth. And more!
Here's our action plan:
17:00

we start
17:

00-19:00

DJ Kriss van Klocek kicks off the party

5:00 p.m. – 10:00 p.m

. fun and games in the Fun zone, pizza and other delicacies in the Food zone, full relaxation in the Chill zone

18:00

– 90′ bingo

18:45

– Mega disco dance show, you have to take part in it!

19:00

– DJ Szpula goes crazy

19:00-22:00

Disco on the patio!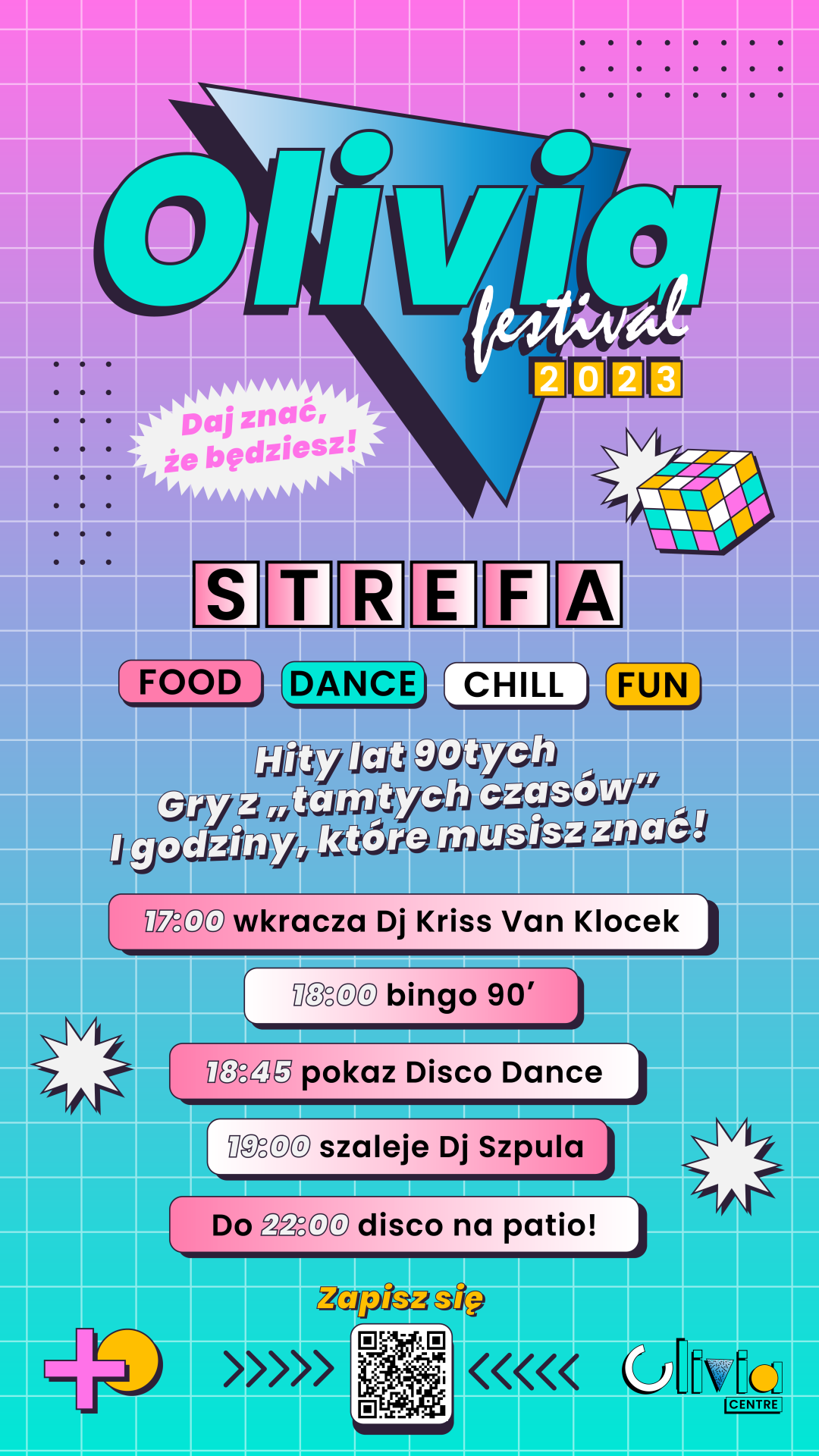 Welcome!